Brampton meat company leases space at Paletta International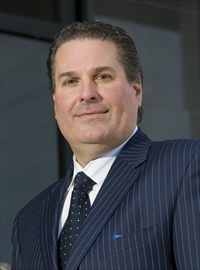 A Brampton import/export meat company is moving into Paletta International's 90,000-square-foot freezer on Glover Road this summer as it seeks to find ways to tap into the region's easy access to the GTA and the United States.
Mark Ishoy, director of operations for Sierra Supply Chain Services, a division of Eastern Meat Solutions based in Brampton, is moving into the new facility in a 10-year lease as it seeks to consolidate its freezer storage space scattered throughout the GTA and position itself for growth.
"A lot of our business is in the GTA and the U.S. so this is a great corridor for us," said Ishoy. "It will allow us to give our customers the kind of service they've come to expect."
Ishoy said the move will create about 10 new positions in Hamilton, including at least one refrigeration technician.
He said the facility built by Paletta came ready to move in, with "state-of-the-art" technology and a 10-acre parcel at the back of the building that gives room for expansion.
"We see this as a pillar of our business."
Angelo Paletta said he was pleased to have a tenant that fits so well into the growing food manufacturing cluster at the Glanbrook Industrial Park.
"We're happy to have them and to grow with them," he said.
Paletta International is also involved in the construction of other commercial projects in the Rymal-Glover Road area.
It has leased some space on Rymal next to the new Lococo's grocery store and has built a seven-unit plaza with two tenants so far — a Chinese restaurant and Quesada, a Mexican restaurant.
Paletta said the company still has 70 acres to develop on Glover Road and has plans to develop that area soon.
"I like the ability to do good deals," he said.