Cisco gives McMaster $2.1m to create research "cloud"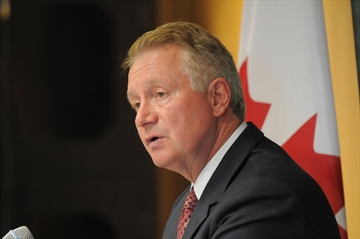 McMaster University and the giant IT company Cisco Canada are joining forces in a $2.1 million project to build a university-wide research "cloud" to enhance the sharing of medical information.
The project was announced today at McMaster University Innovation Park
Cisco is providing a $2.1 million to the university that includes $1.6 million over eight years to establish a Professorship in Integrated Health Biosystems, as well as $500,000 over five years to establish a Research Chair in Bioinformatics.
"This research cloud infrastructure will allow us to quickly grow, change and adapt the computing environment to meet the demands of our research and changing needs of our researchers," said Mo Elbestawi, McMaster's vice-president of research and international affairs.
Article courtesy of Mark McNeil, The Hamilton Spectator.